Get Help Now
If you are suffering from Relationship problems, depression and, or anxiety, worry, stress. Please contact us on 1800 022 006 to arrange your FREE 20-minute consultation.
Arrange a Call Back
Sunshine Coast Clinic
12 Carrs Road, Bridges (near Yandina) QLD 4561
20 minutes from Maroochydore | 15 minutes from Noosa, Coolum and Buderim | 10 minutes from Eumundi | 10 minutes from Nambour | 5 minutes from the Yandina Ginger Factory
---
Sydney Clinic
Level 5, 616-620 Harris Street, Ultimo NSW 2007
MEET THE TEAM: NOEL AND DEBORAH WALKER
Deborah Walker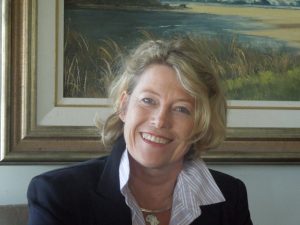 I am psychologist with over 20 years experience in helping people, families and organisations be well. I am passionate about positive psychology, what we know about creating wellness, the ability to flourish, how to recover from trauma, depression, anxiety, pain and creating wellness in workplaces. I believe in the power of relationships to cause hurt and to heal.
I believe it is important to walk the talk, so I am proud of my 30-year relationship with my husband Noel. I try hard to flourish in my everyday life and challenge myself in my other passion that is horses. I started learning to ride in my late 30s and am now learning to show jump in my mid 50s. My belief is it is never to late. In my childhood I lived in Kenya and the West Indies and have ridden horses in Kenya and Botswana (among-st other countries) and can honestly say galloping with herds of giraffe and buffalo, riding close to Lions and elephants as well as galloping away from a herd of charging female elephants has taught me what it is to be truly alive.
Noel Walker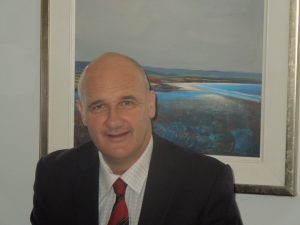 I have practiced psychology in Australia for 25 years and helped many individuals overcome the many personal challenges that we all face in Life. I began my career as a Psychologist helping people overcome addictions.
The work I have done over the past few years has mainly been focused on my specialty of helping people with Depression and/or Anxiety and those affected by Trauma.
I have undergone extensive training in the past few years to ensure he is up to date with the latest research on helping people with Depression and Anxiety and the various after effects of Trauma. I have a particular interest in helping couples navigate difficult times in their relationship and along with his training in couples's work he draws on personal experience from his 30-year relationship with my wife and partner Deborah who is also a psychologist. I have a strong sporting background and in the past decade I discovered a passion and joy to travel overseas on horse-riding safaris where I galloped with giraffe and buffalo and been within metres of a bull elephant.
Health Rebates
Medicare
The Medicare system can provide a full or partial rebate (depending on whether the counselling is bulk billed or a gap is paid) for counselling to individuals who are eligible. An assessment and referral is required from a GP under the Better Access Mental Health Treatment Plan. Up to 10 sessions are available for rebate, within a single calendar year.
Private Health Insurance
Take the time to check with your fund to ensure Psychological services are covered. Many Insurance organisations require you to have opted into this cover rather than being automatically covered as part of the 'extras' cover.